InterGen Breakfast Club presents Trust Science
The financial industry has gone through a significant shift over the years. Technology has played a big role in addressing longstanding challenges and evolving needs of consumers and businesses. Our #FinTech series will present three remarkable companies who are at the forefront of this digital revolution as they disrupt and innovate various aspects of the industry.
The first episode will feature Evan Chrapko, Founder and CEO of Trust Science. Trust Science enables lenders to confidently identify high-propensity, risk-aligned prospects and applicants that are underserved by conventional credit options. With the use of AI, ML and alternative data, their platform offers a comprehensive view of a consumer's creditworthiness ranging from lead screening to credit score to fully automated decisioning, including loan amount and terms. The company is optimizing the entire process by reducing the lending flow down to a single touchpoint. He will be joined by Colin Tran, VP Corporate Affairs, as a special guest speaker.
Don't miss your chance to hear from these innovators! Join the conversation as we uncover their growth stories and future goals as they pursue a more inclusive and efficient financial system.
September 27, 2023 │ 9:00 AM MST
Zoom
Catch the full series:
Speaker: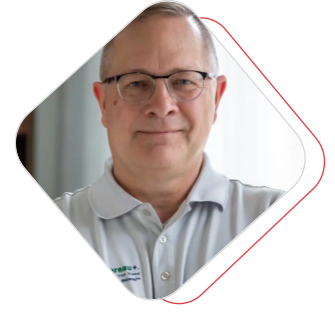 Evan Chrapko started Trust Science® with his brother Shane. Evan is a serial entrepreneur and investor having served as CEO or advisor for numerous innovative start-ups including FloNetworks (acquired by DoubleClick for $80 Million) and PlateSpin (acquired by Novell for $205 Million).
Prior to Trust Science, Evan and Shane founded and, within 30 months, sold cloud storage pioneer DocSpace for $568 million. Evan is a CPA, CA and holds a Juris Doctor (Law Degree) from Columbia University. He is a Henry Crown Fellow and member of YPO and has been named to the Real Leaders Global 100 (alongside Bill Gates, Richard Branson, Elon Musk, Peter Diamandis and others.)
Guest Speaker: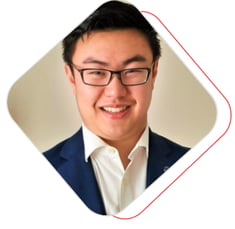 As Trust Science's VP Corporate Affairs, Colin Tran holds a wide range of responsibilities from marketing and business development to financing and strategy. Colin has rapidly become a proven industry leader and is the youngest individual to become an honoree in the 9-year history of Auto Remarketing's Under 40, and the youngest individual to receive an Alberta Science and Technology Award (ASTech) Award, one of the province's most prestigious awards in science, technology, and innovation, in its 33-year history. Colin has additionally been the focus of several local and national publications for his work in the Edmonton entrepreneurial ecosystem. In addition to his role with Trust Science, Colin currently serves on the organizing committee of the National (US) Automotive Finance (NAF) Association's Ask to Answer Forums.
About Trust Science

Trust Science® (www.TrustScience.com) empowers ethical lenders to find Invisible Prime™ borrowers from Lead to Loan™, helping deserving people get access to the credit they deserve. Harnessing the power of explainable AI, ML, and alternative data, the Credit Bureau+™ platform offers a 360-degree view of consumer creditworthiness with a suite of capabilities ranging from lead screening to credit scoring to fully automated decisioning, including loan amount and terms.
Trust Science was recently named to the Financial Times and Statista's Americas' Fastest Growing Companies at #29 overall and #4 in the FinTech category, across all of North, South, and Central America, and was separately listed in the top 20 of the Globe and Mail's list of Top Growing Companies. With 50+ patents in over a dozen countries, Trust Science is a global FinTech innovation leader revolutionizing the credit landscape, today.