InterGen Breakfast Club presents Fillip Fleet
Fillip is reinventing vehicle payment solutions. Their fleet payment card is a fully digital product that allows users to manage cards, funds, receipts and connect with drivers all in the app. Not only has it simplified the tracking of transportation expenses, business owners gain real-time visibility on transactions, get rebates on every purchase and have full control on spend which can help boost their bottom line.
Join our second #FinTech episode with Alice Reimer, Fillip's CEO, and discover how they are helping companies save time and money no matter the industry. Janet Bannister, investor and General Partner of Staircase Ventures, will be joining the session as a special guest speaker!
October 25, 2023 │ 9:00 AM MST
Zoom
Catch the full series:
Speaker: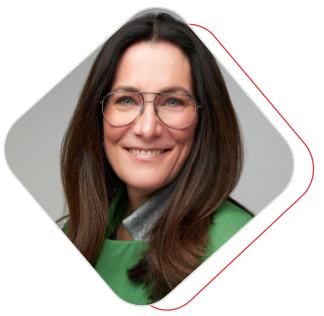 Alice Reimer is a successful technology entrepreneur and dedicated community leader and mentor. Currently the CEO of Fillip, a fintech start-up leading the digital transformation of the fleet card industry. Alice works with Canadian academic, government and investment organizations to help accelerate technology companies with the potential to transform the world's social, industrial, and economic landscape.
As a technology entrepreneur, Alice led ground-breaking SaaS companies for global retail giants such as Walmart, Home Depot and LEGO earning her national recognition with PROFIT W100's designation as one of Canada's Top Female Entrepreneurs, Alberta Venture's, Alberta's 50 Most Influential People and CIWB Small and Medium Enterprise recipient. Alice is a co-founder and director of The51, a financial platform for democratized access to female capital for female led businesses, advisor to the Creative Destruction Lab - Rockies, and serves on the board of Opportunity Calgary Investment Fund, Alberta Blue Cross and Syantra Diagnostics Inc.
Guest Speaker: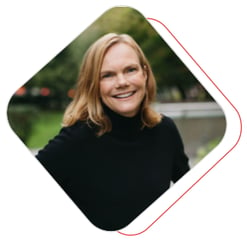 Janet Bannister is the Founder and General Partner of Staircase Ventures which invests in Canada's most promising early-stage tech companies. Prior to launching Staircase Ventures, Janet was Managing Partner at Real Ventures, one of Canada's largest and most active early-stage investors. Janet is also a graduate of the prestigious Kauffman Fellows program, a global network of the world's top 1% investors and innovation leaders.
In addition, Janet is very active in the Canadian tech ecosystem; she is the Co-Chair of C100 and on the Boards of Communitech in Waterloo, Vector Institute in Toronto, and Ivey Business School. She is also a mentor at Creative Destruction Lab.
In 2004, Janet launched Kijiji.ca and grew it to become one of the most visited websites in Canada. Subsequently, she led the Kijiji Global business, launching the website in new countries and accelerating growth in North America, Europe, and Asia.
About Fillip Fleet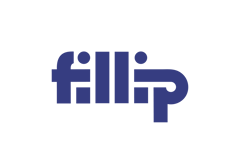 Fillip is a Calgary-based fintech company specializing in vehicle payment solutions – currently focused on small business fleets with 5 to 25 vehicles. Fillip empowers its customers with peace of mind and hours of time back in their day by simplifying the tracking and management of employee fuel and vehicle expenses with greater visibility and control over their spending. Fillip's product goes beyond the conventional physical card and digital wallet experience, forging a deeper connection between the fleet's drivers, their distributed payment method, and the vehicles they operate.