InterGen Breakfast Club presents ZayZoon
ZayZoon is offering a unique solution to both employers and employees in the form of earned wage access (EWA). Their platform enables employees to have a flexible, easy and secure option for on-demand pay. ZayZoon has revolutionized payroll -- employees are no longer bound by traditional pay periods and can get their money instantly. EWA can ultimately transform the workplace as it empowers employees, cultivates financial wellness, improves employee satisfaction and ultimately boosts productivity.
Listen to Darcy Tuer and Tate Hackert, leaders and founders of ZayZoon, as we chat about the vision behind the company and what they have planned for the future. Current Board Member, Derek Payne, will be joining them as a special guest speaker.
November 22, 2023 │ 9:00 AM MST
Zoom
Catch the full series:
Speaker: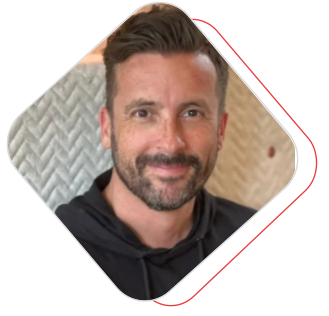 Darcy Tuer is ZayZoon's Co-Founder and CEO, who grew up in Calgary and Edmonton and started his first tech company in 2000. "I'm passionate about Calgary's technology ecosystem." Also the Co-founder and previous President of Spira Data Corp. for 11 years, he founded his first software company, Halo Networks, in 2000 while studying electrical engineering at the University of Alberta. As a man with a heart of gold, Darcy serves as Past-Chair on the board of the Missing Children's Society of Canada and has been a Director since 2011.
Darcy was convinced that he was meant to be a part of ZayZoon when Tate Hackert, ZayZoon's Co-Founder and President, pitched the company and its vision to him. The idea of bringing financial wellness to the masses and creating a social impact around the world was something he could not ignore. "We believed that if we had one person that needed us, that we could keep away from a predatory loan, we knew that there would be hundreds of thousands of people that we could help in the same way."
Guest Speakers: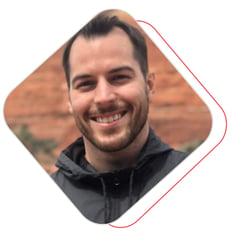 Tate Hackert has a unique background unlike many founders of technology companies. With deep roots on the West Coast of Canada, Tate once spent 43 days on a commercial fishing boat. While attending the University of Victoria and later, the City University of Hong Kong where he received his Bachelors in Economics, Tate used Craigslist as a way to lend out more than $250,000 of his own capital to those in need. Through this journey, Tate discovered an entire industry built around a consumer's need for short term liquidity, and unfortunately, it was an industry that preyed on its customers. Tate founded ZayZoon as a way to combat payday loans while still giving people relief between paychecks. Today, more than 10,000 businesses across the United States leverage ZayZoon's Earned Wage Access platform to reduce employee financial stress and improve key organizational metrics such as productivity and retention.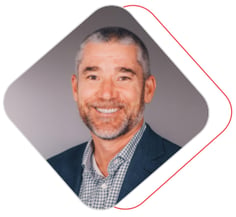 Derek Payne, CPA, currently acts as an independent board member and advisor to several for-profit and not-for-profit organizations. Derek is currently an active member of Calgary's start-up and emerging technology community, where he acts as an advisor, mentor, or board member to several growing companies such as ZayZoon, ZS2 Technologies, Jostle, and the Epilepsy Association of Calgary.
He is also a mentor for the Haskayne School of Business ScaleUp program, an Entrepreneur-in-Residence for Platform Calgary's Incubator program, and an Independent Business Advisor for InterGen. Derek's professional background includes holding several senior roles, including Chief Financial Officer of DIRTT Environmental Solutions and Treasurer & Vice President Finance of WestJet Airlines, supporting these companies through their highest growth periods, and leading their transition from private entities to publicly listed companies.
About ZayZoon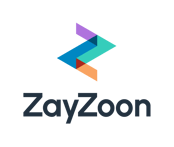 ZayZoon is the financial empowerment platform for SMBs. With ZayZoon, payday finally comes at the push of a button. It's free for employers and takes only 30 minutes to implement. Employees can use ZayZoon to get paid whenever, however. The platform also offers educational resources and tools to help workers break the paycheck-to-paycheck cycle. And it works. 89% of employees who use ZayZoon report less financial stress and employers who offer ZayZoon boast a 29% reduction in turnover. To learn more, visit ZayZoon at https://www.zayzoon.com/.