InterGen's Wine Wednesday with Rajen Ruparell
Serial entrepreneur and startup mogul, Calgary-born Rajen Ruparell is renowned for his string of achievements. Best known for co-founding Endy and Groupon International, Rajen will join us for our next Wine Wednesday to share his entrepreneurial journey on hyper-scaling companies including tips for aspiring ventures and more!
He has founded and invested in multiple successful consumer products and technology, health and wellness, retail, IoT and e-commerce companies in North America and Europe. Rajen's story and successful deals have been profiled in global media including: Forbes, Fortune, Larry King, The Globe & Mail, and The Financial Times.
September 20│5:00 PM MST
Thomsons Social Hub, Hyatt Regency Calgary
Register
Speakers: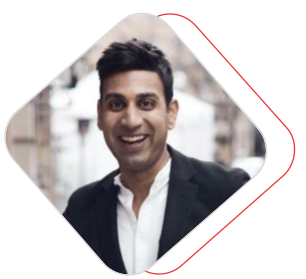 Rajen Ruparell is the Founder and Executive Chairman of Endy, which was recently acquired by Sleep Country Canada in one of the largest e-commerce deals in Canadian history. He also was Endy's majority shareholder. Prior to Endy, Rajen was a Co-Founder of Groupon (GRPN) via acquisition of his company Citydeal. (Groupon's largest acquisition). At Groupon, Rajen also founded and led Groupon's product arm, Groupon Goods.
Rajen serves as Chairman of KRR Labs which builds its own incubated companies and invests in technology and consumer startups via its private fund. He has served on various technology boards , and was a pre-IPO investor in Twitter.
Rajen served as the youngest ever Trustee on the Chicago Architecture Foundation Board, and on the Executive Advisory Boards of the Canada-US Business Council and Techweek.
The Rajen Ruparell Family Foundation is a major contributor to education, the arts, women empowerment initiatives and needs of low-income children.
Sponsors:

Torys is one of Canada's premiere corporate law firms, with a focus on collaboration, sophisticated counsel, and best-in-class client service. They are focused on supporting the emerging tech boom in Western Canada and the increased diversity it brings to the region's economy.

CBRE is the global leader in commercial real estate services and investments. With services, insights and data that span every dimension of the industry, CBRE creates solutions for clients of every size, in every sector and across every geography.