InterGen PowerPlay: How to Delegate Your Way to Success
If you have ever felt that there are not enough hours in the day, or that progress toward your vision is not happening at the pace you want, this workshop is for you. All too often, founders and entrepreneurs get in their own way by holding tightly to a belief they must do it all themselves. In this workshop, you will learn how delegation is a strategic word, and how when done right, delegation happens WITH your team, not TO your team.
What You'll Gain:
Understanding the biggest mistakes leaders make when delegating

Understanding the 3 unnecessary obstacles leaders create when they delegate poorly

The foundation that makes delegation easier for both parties

A single tool you can use immediately to set yourself and your team up for success when delegating
Exclusive to registered InterGen ventures only. This workshop is ideal for leaders of companies that have at least 10-50 FTEs. You are asked to bring a team member to collaborate with during the session. If you would like to know more about how to register as a venture, please reach out to kyle@intergenconnect.com
Sept 28, 2023 │ 1:00 – 4:00 PM MST
Calgary City Centre Conference Room
+15 level, EY Office
Speaker: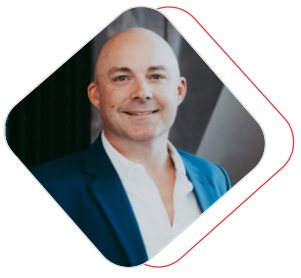 Jayson Krause is a leadership strategist, executive coach, award-winning author, speaker, and the founder of Level 52. He works with leaders running billion-dollar businesses from Singapore to Silicon Valley, helping them to develop strong cultures of innovation and meaningful leadership. Before his career in leadership and coaching, Jayson won four national championships as a Canadian bobsleigh athlete. Much of what Jayson learned about growth and development as a high-performance athlete shapes the work and methodology of Level 52 today through an award-winning framework he developed called The Science Behind Success™.