InterGen PowerPlay: Coaching Today's Leaders
Today's changemakers know that coaching is an essential skill required to unlock the full potential of their clients and colleagues, but it can be difficult to know where to start. During this session, you will learn proven strategies and an easy-to-follow framework that empower you to be a more effective coach for your clients and team.
What you'll gain:
Learn common coaching pitfalls and how to avoid them

Get tips on how to provide feedback that leads to growth

Learn a coaching strategy that improves team productivity and performance

Leave with concrete next steps to improve the way you utilize coaching skills in your leadership
This event is exclusive to registered InterGen Business Advisors(IBAs) only.
August 23 │ 1:00 – 4:00 PM MST
7th floor, Rocky Mountain Boardroom
Deloitte Calgary Office
Speaker: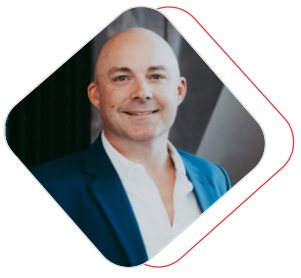 Jayson Krause is a leadership strategist, executive coach, award-winning author, speaker, and the founder of Level 52. He works with leaders running billion-dollar businesses from Singapore to Silicon Valley, helping them to develop strong cultures of innovation and meaningful leadership. Before his career in leadership and coaching, Jayson won four national championships as a Canadian bobsleigh athlete. Much of what Jayson learned about growth and development as a high-performance athlete shapes the work and methodology of Level 52 today through an award-winning framework he developed called The Science Behind Success™.