InterGen Breakfast Club presents ZS2 Technologies
Presenting our newest Breakfast Club #ClimateTech series which will showcase innovative companies that are making a significant impact through their business strategies focused on the three pillars of environment, social and good governance.
Kickstarting our first episode with Scott Jenkins, Co-Founder and CEO of ZS2 Technologies Ltd., a company aiming to build a better planet by providing proprietary and high-performing building solutions across North America. ZS2 specializes in climate resilient products and is now Canada's leading sustainable building materials developer.
Matt Grieves, a proud investor and board member, will be joining the conversation as we talk about how ZS2's products are changing the face of the construction industry.
If you're interested in companies that are committed to making a difference and finding a better way, don't miss this series!
April 20, 2023 │ 9:00 AM MST
Zoom
Catch the full series:
Speakers: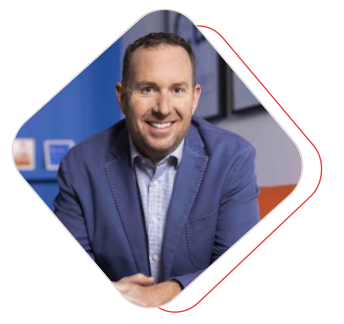 Scott Jenkins is a Co-Founder and CEO of ZS2 Technologies Ltd., a company focused on the research, development and commercialization of innovative construction technologies which are stronger, safer and healthier. ZS2 has developed advanced building technologies including proprietary fire-rated, non-toxic, low-carbon building materials which are prefabricated providing our clients with cost certainty, accelerated construction timelines and lower building operating costs.
Prior to ZS2, Scott was the President and a Director of DIRTT Environmental Solutions and was part of the leadership team that oversaw sales growth from $6 million annually to $300 million over 11 years. During his time at DIRTT, Scott led the successful IPO (initial public offering) on the Toronto Stock Exchange and helped oversee the manufacturing expansion of two major manufacturing locations in Georgia and Arizona along with the opening of sales offices in the U.K. and Singapore.
Prior to joining DIRTT, Scott helped guide another high-growth company as the Chief Financial Officer of Pure Technologies Ltd., a public company providing innovative infrastructure monitoring technologies to a variety of international clients. Scott began his career at KPMG LLP, and is a member of the Chartered Professional Accountants of Alberta (CPA, CA), Young Presidents Organization (YPO) and a graduate of the University of Alberta.
Scott is also a former Director and Founder of Decisive Dividend Corporation (DDC – TSXV), a Canadian investment company.
Guest Speaker: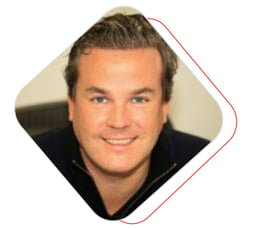 Matthew Grieve is the President of Maggnum Ventures Inc., a private real estate and development firm located in Calgary, Alberta. Mr. Grieve started his career in real estate with Oxford Property Group and WestCorp Construction before founding Maggnum Ventures Inc. in 2009.
In addition to his role at Maggnum, Mr. Grieve also serves as the Director for the Inn at the Forks, a boutique hotel in Winnipeg, Manitoba, a member for the board for Altitude Investments and ZS2 Technologies Inc.
Matthew Grieve holds a BA from Huron University College at the University of Western Ontario.
About ZS2 Technologies

ZS2 Technologies Ltd. develops and manufactures proprietary advanced building technologies including proprietary fire-rated, non-toxic, low-carbon cementitious building materials and prefabricated structural panels. ZS2 delivers high performance building solutions for the residential, commercial, industrial, agriculture, healthcare and assisted living industries in Canada and the United States both directly and through a growing network of TechPartners (distribution partners).
Sponsors: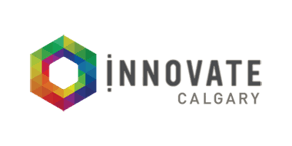 Innovate Calgary has been the innovation transfer and business incubator centre for the University of Calgary for over 30 years, fostering entrepreneurship and bringing new technological discoveries to the world. Over the last decade, Innovate Calgary has expanded its ambition, offerings, and audiences. In parallel, the University of Calgary positioned itself as Canada's most entrepreneurial university. Together, we have helped hundreds of companies and entrepreneurs bring innovation to our city, province, country, and beyond.

Founded in 1859, National Bank of Canada, together with its subsidiaries, forms one of Canada's leading integrated financial groups. The Bank has more than 30,000 employees in knowledge-intensive positions. Present in Calgary with personal banking, wealth management, private banking as well as commercial and investment banking teams, National Bank is a strong supporter of the Clean Tech industry with a dedicated investment banking team that is focused on advising clean tech companies that are looking at innovative decarbonization solutions.