InterGen Breakfast Club presents Pure Life Carbon
In the final episode of our #CleanTech series, we will be featuring Pure Life Carbon(PLC), a company creating significant national and global decarbonization opportunities. From supporting sustainable land management to manufacturing advanced carbon technologies, the company has successfully developed a comprehensive decarbonization pathway.
Join us and Gordon Anderson, Director at Pure Life Carbon, as we chat about the environmental impact of their three core business streams. Learn how PLC's entire value chain is composed of effective nature-based solutions that will help preserve biodiverse ecosystems and eliminate GHG emissions. Jon Horsman, PLC's Chief Financial Officer, will share his insights on the company's growth plans and overall financial strategy as the webinar's guest speaker.
June 29, 2023 │ 9:00 AM MST
Zoom
Catch the full series:
Episode 1: ZS2 Technologies Ltd.
Speakers: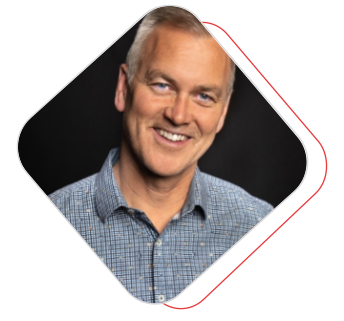 Gordon Anderson is co founder of KASTx Ventures, a Calgary based Venture Capital Firm focusing on early stage life science companies. He is also co-founder of Indigenous Wealth Financing Inc which structures partnerships between corporate Canada and indigenous communities for mutual benefit. One of KASTx's portfolio companies is Pure Life Carbon (PLC).
Gord has over 30 years domestic and international financial services experience with his last role in financial services as President of Cidel Trust Company, a national trust company and asset management firm. He has held other senior roles with CIBC and RBC focused on senior leadership, corporate strategy, governance, sales management, investment management, fiduciary services, philanthropic planning, cross border structuring, risk management and captive insurance, and training and development. Gord serves on several for profit and not for profit boards and is a Chartered Financial Analyst (CFA), Trust and Estate Practitioner (TEP), Family Enterprise Advisor (FEA) and Corporate Director (ICD.d)
Guest Speaker: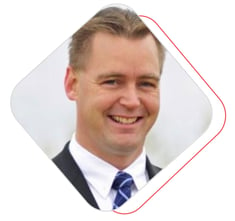 Jon Horsman is the Chief Financial and Administrative Officer of Pure Life Carbon Inc. He has over 20 years of experience in executive and senior roles at ATB Financial. Highlights included leading ATB Business which was a ~C$1.0 billion revenue division and delivered 90% of the profitability for the bank. Building ATB Capital Markets through the acquisition of AltaCorp Capital and integration with corporate finance units, to an >C$300.0 million per year capital markets business. Jon brings deep experience in providing full-cycle financial solutions to the energy and agriculture industries, ranging from M&A, equity capital markets, debt capital markets, derivative, treasury and credit. He is a member of the board of directors of the Alberta Investment Management Corporation (AIMCo), one of Canada's largest and most diversified institutional investment managers with ~C$158.0 billion assets under management.
About Pure Life Carbon

Pure Life Carbon is a rapidly growing agriculture technology company, based in Alberta that is globally recognized as an innovative leader in soilless, carbon negative and re-usable grow mediums replacing mediums such as peat moss. The Company is poised to become a global cleantech leader with new category-defining and disruptive AgTech products that play an integral role in global decarbonization efforts using sustainable nature-based solutions.
Sponsors: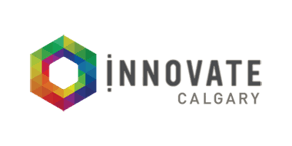 Innovate Calgary has been the innovation transfer and business incubator centre for the University of Calgary for over 30 years, fostering entrepreneurship and bringing new technological discoveries to the world. Over the last decade, Innovate Calgary has expanded its ambition, offerings, and audiences. In parallel, the University of Calgary positioned itself as Canada's most entrepreneurial university. Together, we have helped hundreds of companies and entrepreneurs bring innovation to our city, province, country, and beyond.

Founded in 1859, National Bank of Canada, together with its subsidiaries, forms one of Canada's leading integrated financial groups. The Bank has more than 30,000 employees in knowledge-intensive positions. Present in Calgary with personal banking, wealth management, private banking as well as commercial and investment banking teams, National Bank is a strong supporter of the Clean Tech industry with a dedicated investment banking team that is focused on advising clean tech companies that are looking at innovative decarbonization solutions.