InterGen Breakfast Club presents Eavor
Eavor Technologies is known for advancing geothermal energy by creating the world's first scalable form of clean baseload power. In the 2nd episode of our #CleanTech series, we are excited to learn more about the company that is making way for local energy autonomy everywhere. Eavor's solution is eliminating many of the issues that inhibit other renewable forms of energy production.
We will be chatting with Paul Cairns, Chief Business Development Officer of Eavor Technologies, who will share about what sets the company apart and how they are effectively changing the game in energy tech. Shyamli Mohamed, CFO of Eavor Technologies will join the conversation as a special guest speaker.
May 30, 2023 │ 9:00 AM MST
Zoom
Catch the full series:
Episode 1: ZS2 Technologies Ltd.
Speakers: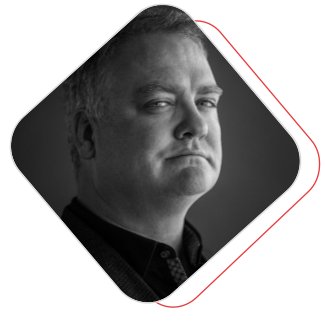 Paul Cairns has spent close to 20 years in the energy and technology verticals with a focus on development and incubation of new ventures. He has been on the executive team that has spanned the entire start-up life-cycle and brought firms from initial inception to IPO. After years with Acumen Capital Partners and Stephen Avenue Securities, Paul Founded Cairns Capital Corporation to provide capital solutions to the energy and technology sectors. Paul is a well-known incubator and developer of new and IP-grounded ventures.
Paul is based in Calgary and holds a Bachelor of Commerce degree from the University of Calgary.
Guest Speaker: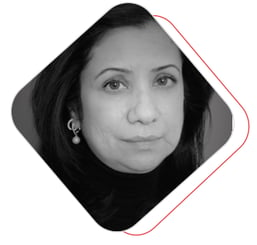 Shyamli Mohamed is the CFO of Eavor Technologies. Senior Finance Executive with more than 15 years of global international leadership in finance and operations management with public companies to drive growth and strategic partnerships across functional leaders to effectively bridge the gap between operational decisions and financial targets. Graduated from the University of Mumbai degree in accounting and finance, along with Chartered Management Accountant (CMA), and General Management from Harvard Business School. Currently also serving as a board member of a (Healthcare) non-profit organization.
About Eavor

Eavor (pronounced "Ever") is a technology-based energy company led by a team dedicated to creating a clean, reliable, and affordable energy future on a global scale. Eavor's solution (Eavor-Loop®) represents the world's first truly scalable form of clean, dispatchable, baseload capable, and flexible power. Eavor achieves this by mitigating or eliminating many of the issues that have traditionally hindered geothermal energy. Eavor instead circulates a benign working fluid that is completely isolated from the environment in a closed-loop, through a massive subsurface radiator. This radiator simply collects heat from the natural geothermal gradient of the Earth via conduction.
Eavor has been supported by equity investments made by several leading global energy producers, investors, developers, and venture capital funds including Vickers Venture Partners, bp Ventures, BDC Capital, Temasek, Chevron Technology Ventures, BHP Ventures, Helmerich & Payne, Precision Drilling and Chubu Electric Power.
Sponsors: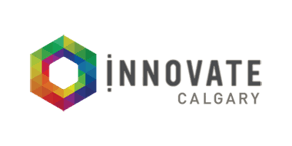 Innovate Calgary has been the innovation transfer and business incubator centre for the University of Calgary for over 30 years, fostering entrepreneurship and bringing new technological discoveries to the world. Over the last decade, Innovate Calgary has expanded its ambition, offerings, and audiences. In parallel, the University of Calgary positioned itself as Canada's most entrepreneurial university. Together, we have helped hundreds of companies and entrepreneurs bring innovation to our city, province, country, and beyond.

Founded in 1859, National Bank of Canada, together with its subsidiaries, forms one of Canada's leading integrated financial groups. The Bank has more than 30,000 employees in knowledge-intensive positions. Present in Calgary with personal banking, wealth management, private banking as well as commercial and investment banking teams, National Bank is a strong supporter of the Clean Tech industry with a dedicated investment banking team that is focused on advising clean tech companies that are looking at innovative decarbonization solutions.