InterGen Breakfast Club presents Ownly
We are very excited to launch our Breakfast Club #PropTech series with Jason Hardy. Hear how Ownly has disrupted the industry by empowering the customers with the ability to shop, finance and buy new homes online from any device. Ownly works with leading ERP, CRM and lot management software delivering unprecedented data and analytics into customer shopping behaviours and buying preferences. We will be joined by Ownly's investor and very own customer, Shane Wenzel, CEO & President of Shane Homes Group of Companies.
Don't miss this session, it's sure to be an eye-opener for anyone in the real estate industry!
January 24, 2023 │ 9:00 AM MST
Zoom
Speakers: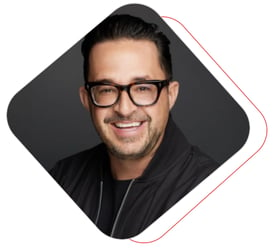 Jason Hardy is the Co-Founder & CEO of the leading real estate e-commerce software, Ownly. Jason previously held the position of President / Managing Partner at real estate research + marketing firm, Chatterson and is an instructor of Real Estate Marketing at the Haskayne School of Business' MBA program at the University of Calgary. Jason also sits on the Management Advisory Committee (MAC) and PropTech Advisory Committee at the Haskayne School of Business and serves as Committee Chair at the Westman Centre for Real Estate Studies. Jason's connections and real estate experience serve his determination to revolutionize an industry in need of change.
Guest Speaker: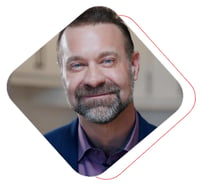 Shane Wenzel, CEO & President, Shane Homes Group of Companies
As an industry leader, Shane's responsibilities include strategic direction for the companies, policy advice for the building industry through BILD Calgary, political involvement through the Alberta Enterprise Group on the economy and more. Shane's background in Sales and Marketing comes from growing up with two entrepreneurial parents, Cal and Edith and years participating in a business advisory group.
On the personal side, Shane is a bit of a "tech junky" and social media influencer on various platforms. He's also part of the LGBTQ community.
About Ownly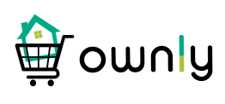 Ownly is bringing e-commerce to the residential real estate industry, creating a frictionless home buying experience. The platform makes real estate transactions easier through its proprietary and patent-pending technology, connecting qualified buyers and sellers.
Sponsor: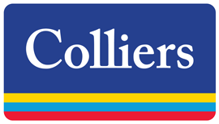 Colliers is a leading diversified professional services and investment management company. Services include strategic advice and execution for property sales, leasing and finance; global corporate solutions; property, facility and project management; workplace solutions; appraisal, valuation and tax consulting; customized research; and thought leadership consulting.
The Colliers Calgary office is independently run and business decisions are made by the local partnership of CMN Calgary Inc. which is beneficial for our clients because we provide entrepreneurial thinking with the support and resources of a large, multi-faceted public company. Local ownership is one of our strengths because it promotes a long-term view of our business and helps to attract and retain the most talented and motivated professionals. It fosters teamwork, innovation across teams and a vast shared database incomparable to other Calgary brokerages.