InterGen Breakfast Club presents Bōde
The last leg of our Breakfast Club #PropTech series shines the spotlight on Bōde, a company that's all about putting control back into the hands of homeowners. In this session, we get to chat with Robert Price, CEO and co-founder, as he shares how the company has fully reimagined the real estate industry and became the number one provider of listing services for home builders in Alberta. Bōde's platform modernizes each aspect of the customer experience to elevate homeowner and agent services. Join the conversation and learn more about their success story!
March 23, 2023 │ 9:00 AM MST
Zoom
Speaker: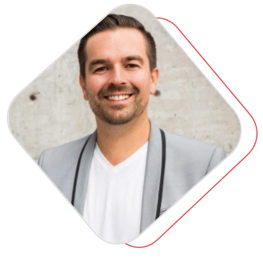 Robert Price is a founder and the CEO of Bōde, an online real estate marketplace that launched in Alberta in 2019 and recently expanded to Greater Vancouver and the Okanagan. A member of Avenue's Top 40 under 40 Class of 2022, Rob has brought together an all-star team that is turning the traditional real estate industry upside down. Bōde directly connects buyers and sellers to work out a deal fully online with maximum control, while saving them tens of thousands in commission fees. Previously, Robert was a senior executive at telecom leader and disruptor Axia, which provided next generation fibre-based networks to customers in Canada, the US, France, and Singapore. Robert is also an Advisor to one of Canada's fastest growing tech companies, Symend, and has a land development partnership building high tech, sustainable communities. Robert has a passion for transformational businesses that empower customers with choice through exceptional experiences.
About Bōde

Bōde is Alberta's first real estate marketplace and a smarter way to buy and sell a home. Headquartered in Calgary, Bōde is reimagining real estate with an intuitive, universal platform that gives everybody with an index finger the ability to control their real estate destiny. With a built-in marketplace of home professionals at your service, Bōde reduces commissions by 50% by only collecting a 1% service fee from the seller when the deal is closed. Bōde is entirely free for buyers – when someone buys using Bōde's platform, no commission fees are charged to either the buyer or seller. Bōde has enabled over 600 home transactions across Western Canada representing over $250M of property and is poised for national and international expansion. The founding team consists of Robert, Jeff Jackson, Lindsay Skabar, and Alan Kelly.
Sponsor: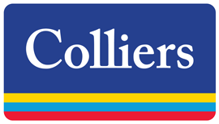 Colliers is a leading diversified professional services and investment management company. Services include strategic advice and execution for property sales, leasing and finance; global corporate solutions; property, facility and project management; workplace solutions; appraisal, valuation and tax consulting; customized research; and thought leadership consulting.
The Colliers Calgary office is independently run and business decisions are made by the local partnership of CMN Calgary Inc. which is beneficial for our clients because we provide entrepreneurial thinking with the support and resources of a large, multi-faceted public company. Local ownership is one of our strengths because it promotes a long-term view of our business and helps to attract and retain the most talented and motivated professionals. It fosters teamwork, innovation across teams and a vast shared database incomparable to other Calgary brokerages.