InterGen's Wine Wednesday | ChatGPT Edition
In our first Wine Wednesday of 2023, Sandi Gilbert, InterGen's CEO, sits down with two established tech experts, Cory Janssen, CEO & Co-Founder of AltaML and Nic Beique, CEO & Co-Founder of Helcim to talk all things artificial intelligence. With the launch of ChatGPT, Google's BARD and others, the future of AI isn't distant, it is now!
Business leaders, educators and health practitioners are facing real questions about how AI will impact them. While some are choosing to ban tools like ChatGPT, others are embracing AI to deliver better services, stimulate innovation and transform their businesses.
Join us for a glimpse into the "not too distant" future, powered by AI.
March 15 │5:00 PM MST
Thomson Social Hub, Hyatt Regency Calgary
Register
Speakers: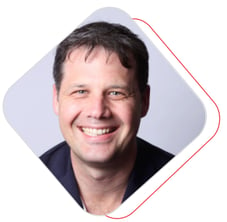 Cory has been involved in several successful ventures and is best known for co-founding and growing Investopedia which was sold to Forbes Media in 2007. Since 2018, Cory has been focused on building the largest pure-play artificial intelligence studio in Western Canada, AltaML. Driving results for large enterprise customers, AltaML has seen three-year revenue growth of 2,309% and recently placed 18th on Globe and Mail's List of Canada's Top Growing Companies and 13th on Deloitte Canada's Fast 50 list.

Cory is active in the Albertan entrepreneurial ecosystem and is a member of the Business Council of Alberta, the A100, the C100, YPO, and is past-president of the Edmonton chapter of the Entrepreneurs' Organization (EO). Cory is also a director of Verticalscope (TSX:FORA) and McCoy Global (TSX:MCB) and sits on a number of private company advisory boards.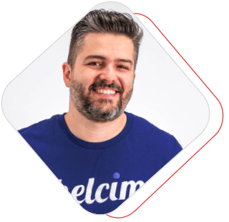 Nic is the Founder and Chief Executive Officer of Helcim, a payments company that delivers an easier, smarter, and more affordable payment experience with a human touch. He is a technical founder with over fifteen years of payments experience and a deep passion for team culture, marketing, and product. His track record includes developing payment platforms for both SMBs and Fortune 500 companies.
He has been recognized for his contributions to the payment industry and tech economy in Canada as the EY Entrepreneur Of The Year Prairies Technology overall category winner in 2018 and as a member of the Avenue Calgary Top 40 Under 40 class of 2019.
Sponsor: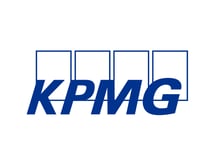 KPMG in Calgary has been working for many years as a trusted advisor with startup, scaleup and mature technology companies to grow and mitigate risks. Its interdisciplinary team provides accounting, assurance, tax, SR&ED, financing, valuation services and more that assist companies with their growth journey. KPMG leverages their deep experience to share knowledge and insights with entrepreneurs to initiate new thinking and grow their ideas into successful enterprises.