InterGen's Wine Wednesday with Emma May & Breanne Everett
Without a doubt, women entrepreneurs have brought fresh ideas and a unique set of skills to the business world. This has led to exceptional success, from developing new products and services to founding established companies.
These accomplishments can be incredibly inspiring for the business community as we learn about women who have broken barriers which can help build confidence for other women to pursue their own entrepreneurial dreams. The next Wine Wednesday is proud and excited to feature two highly-accomplished women who have influenced and contributed positive change in society through their careers and companies.
Join us as they share their stories and perspectives on leadership, entrepreneurship and achieving success. Our first speaker is Emma May, a corporate lawyer turned into serial entrepreneur. She is the founder of the clothing brand SophieGrace.ca and boutique real estate brokerage, Charles Real Estate. Our second speaker is Dr. Breanne Everett, CEO & Co-Founder of Orpyx Medical Technologies. Her company is transforming diabetes care by helping prevent diabetic foot ulcers, a major diabetes complication that can lead to amputation. The company's whole-person approach enables people to take control of their health, prevent debilitating complications and extend their health span.
Whether you're a seasoned professional and/or an aspiring entrepreneur, don't miss your chance to learn from two trailblazing women who have achieved incredible success in their respective fields! Register now and enjoy an evening of inspiration and empowerment!
June 7│5:00 PM MST
Thomson Social Hub, Hyatt Regency Calgary
Register
Speakers: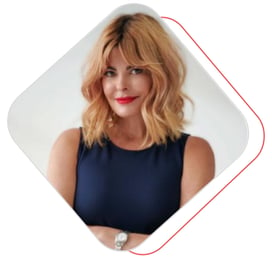 Emma May is the Founder of the digitally native fashion brand SophieGrace.ca. She is a corporate lawyer and the founder of boutique real estate brokerage, Charles Real Estate. Emma practiced entertainment law and was Executive Director of the Office of the Premier in Southern Alberta to former Alberta Premier Jim Prentice.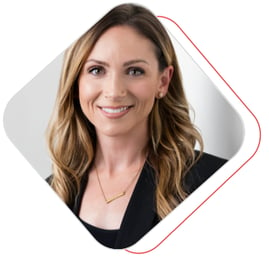 Dr. Breanne Everett is the CEO and Co-Founder of Orpyx Medical Technologies Inc., as well as a medical doctor who completed residency training in plastic and reconstructive surgery at the University of Calgary. Seeing the burden that diabetic foot complications posed on both patients and the healthcare system, she founded Orpyx, a leading digital therapeutics company that is committed to extending healthspan for people living with diabetes through personalized remote care.
In recognition of her work at Orpyx, Dr. Everett has been awarded the Governor General's Innovation Award, Alberta Women Entrepreneur Upsurge Entrepreneur Award, and the Calgary Award in Commerce. She was also named one of Avenue Magazine's Top 40 Under 40, one of the Top 100 Most Powerful Women in Canada, and the University of Calgary's Graduate of the Last Decade. She is a Loran National Scholar who serves as an active member of the Loran Alumni Community as well as serving on the Canadian Medical Association's Joule Innovation Council and the Governor General Innovation Award Selections Committee.
Dr. Everett's pride and joy is her family and she loves to spend time with her husband, their two sons, and their extended families.
Sponsors: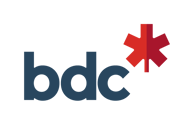 BDC is the bank for Canadian entrepreneurs. It promotes Canadian entrepreneurship with a focus on small and medium-sized businesses; it works with 95,000 entrepreneurs across the country. With its 123 business centres from coast to coast, BDC provides businesses in all industries with financing and advisory services. It's investment arm, BDC Capital, offers equity, venture capital and flexible growth and transition capital solutions. BDC is also the first financial institution in Canada to receive B Corp certification. To find out more, visit bdc.ca.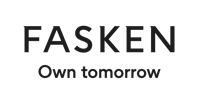 At Fasken, we provide early-stage entrepreneurs cost-effective advice from advisors who know their goals and know their market. Our Calgary practice mirrors the Alberta marketplace, with experience in the Indigenous, renewable energy, real estate, banking, finance, infrastructure, technology, oil and gas, and government sectors. Our office reflects the vibrant, entrepreneurial spirit of one of the largest growing technology markets in Canada. Fasken has an international team of over 800 lawyers who provide expertise in every sector, including more than 130 practices and industry specialties.