The 2023 Top 7 Over 70 Gala took place on October 23rd at the Hyatt Regency Calgary. This special evening is a biennial celebration of seven seniors who continue to achieve remarkable things after the age 70. More information about the initiative since it started in 2017 can be found here.
Throughout the evening, attendees were treated to insightful conversations with the recipients. The awardees shared heartfelt stories and experiences that demonstrated the significance of delivering great and impactful work. The gala was not just a fascinating event, it created a sense of accomplishment and the desire to make a difference and contribute to society amongst the audience.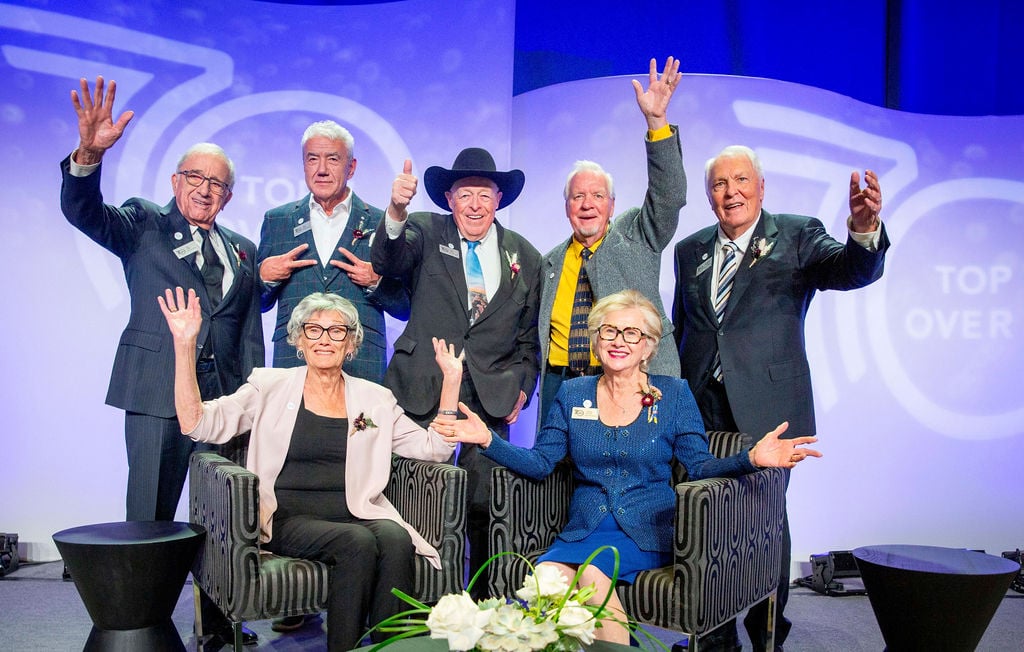 Top 7 Over 70 Award Recipients at the 2023 Gala
Top:

Ron Ghitter

, Tom Jackson, John Scott, Mogens Smed and Dr. Benno Nigg
Bottom: Janice McTighe and Tania Willumsen
Missed the gala? View the live recording here.
Each with their own unique story and wisdom gained over the years, they want us to know that there's always something you can do. Learn more about the seven awardees from their individual features in the playlist below:
Here are some of the event highlights: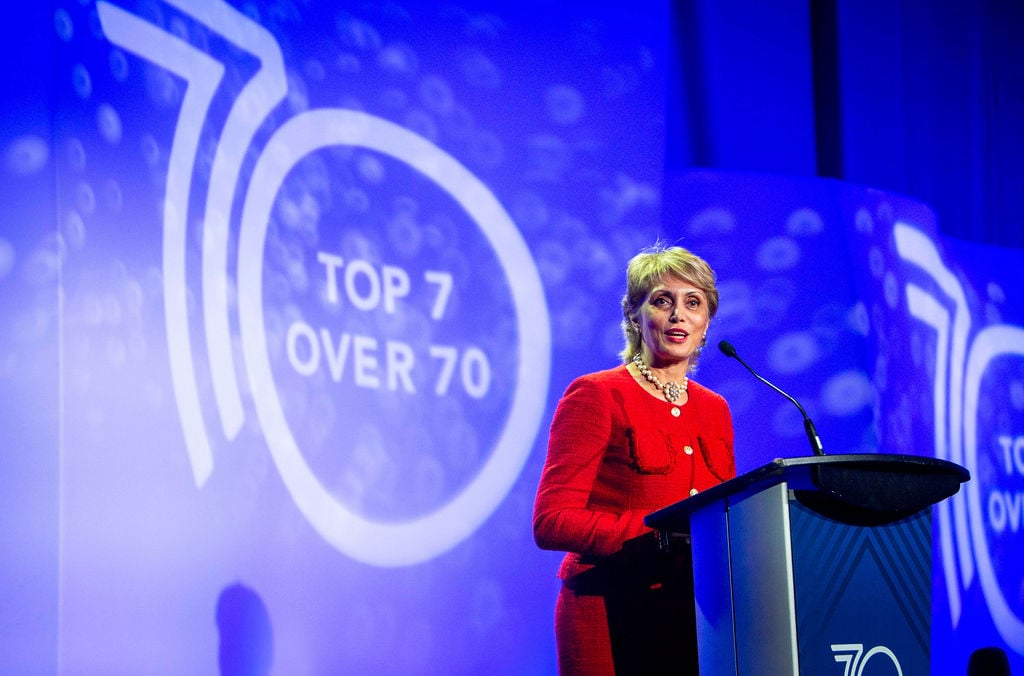 Calgary Mayor Jyoti Gondek offered welcoming remarks to the crowd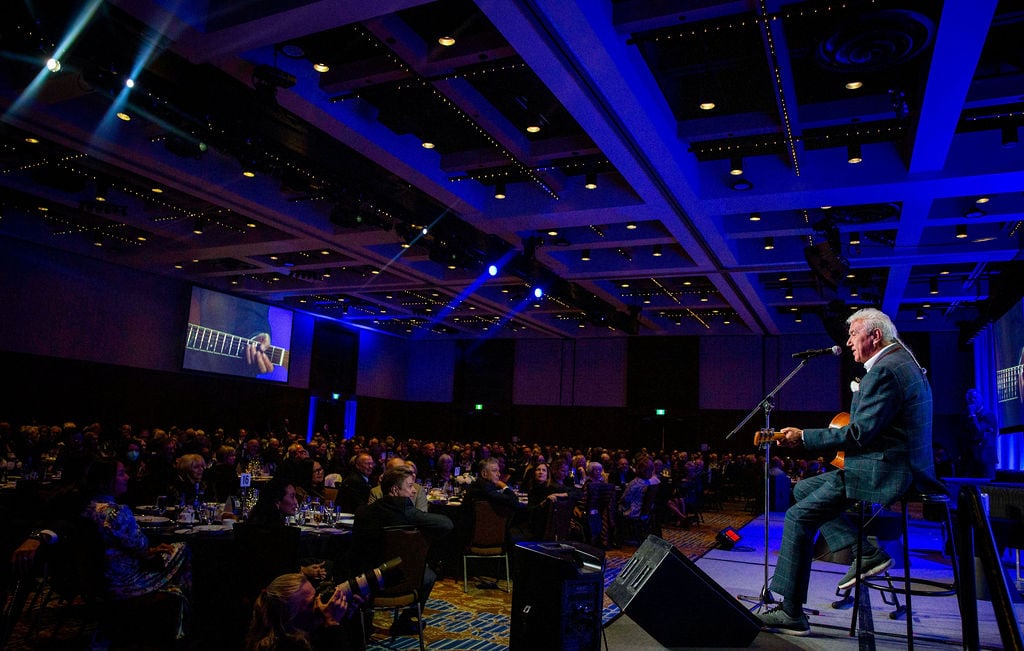 Tom Jackson serenaded nearly 800 guests after receiving his award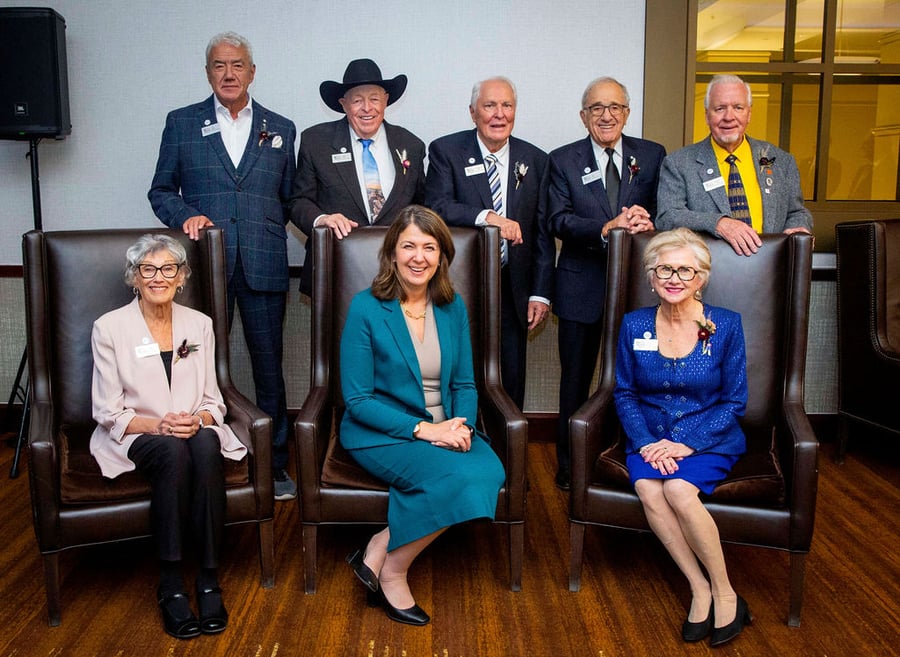 2023 Top 7 Over 70 Recipients with Alberta Premier Danielle Smith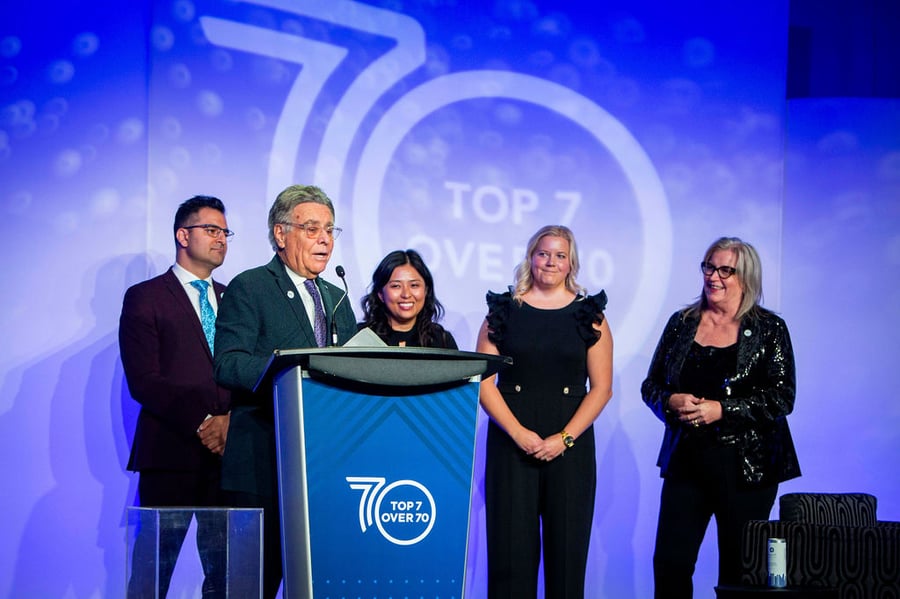 Brian Felesky, InterGen Chair, joined by the team on stage -- Khalid Hansraj, Toni Ignacio, Emily Hilman and Sandi Gilbert
InterGen is the direct beneficiary of Top 7 Over 70. All proceeds go directly to building connections and opening doors for Alberta's new entrepreneurs. This consists of programming focused on business and professional development opportunities for our community of investors, advisors and ventures.
Thank you to all the generous sponsors who have made this event possible. We can't wait to gather everyone again in 2025!
View the photo gallery here.
Photos taken by Jill Thompson and Christina Ryan.