InterGen PowerPlay: Get a Grip on Your Business. Achieve Real Results with EOS
We're excited to share the third workshop in InterGen's Leadership PowerPlay series!
InterGen and Ted Bradshaw bring you this dynamic workshop that will teach The Entrepreneurial Operating System (EOS). It is designed to help owners, leaders, and managers of entrepreneurial companies address common frustrations. Using a simple set of powerful, practical tools, leaders can learn to run their businesses more efficiently and effectively to experience consistent growth — and have more fun!
Lack of control

—

over time, markets or the company

People

—

don't listen, understand or follow through

Profit

—

there's not enough of it

Growth

—

they can't seem to break through to the next level
Join this workshop and learn how to manage these challenges! If you're a growth-oriented business leader who want to take their company from good to GREAT, don't miss this event. Books, snacks and refreshments will be provided to attendees.
This workshop is ideal for leaders of companies that have at least 10 FTEs and registered IBAs. This event is targeted to company leaders and their second-in-command! We encourage you to attend the session together for the best output.
January 9, 2023 │ 1:00 – 4:00 PM MST
East 1/2 Boardroom, Osler
27th floor, 225 6 Ave SW
Calgary, AB
Speaker: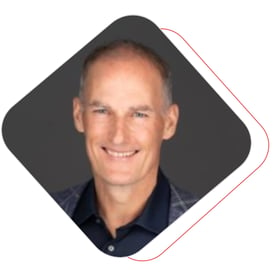 Ted Bradshaw served as an executive with Xerox and IBM, then left the Fortune 500 world to explore the thrills of entrepreneurship. What he found was a long string of success that looked great on the surface. But underneath it all, he felt anxious, exhausted, and stressed, chasing money wherever it led and wondering why he never felt fulfilled. Along his journey, Ted gained valuable insight into how a person can achieve fulfilment in all aspects of life and he shares those insights with his best-selling book, Stop Chasing Squirrels.
Today, Ted lives his passion in helping others find theirs. A leading proponent of the Entrepreneurial Operating System®, Ted is a speaker, author, an Expert EOS Implementer™, and the Community Leader for EOS Worldwide. Learn more at TedBradshaw.com.
Sponsor: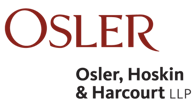 Osler Hoskin & Harcourt LLP is a leading national law firm with a singular focus – your business. Osler's Emerging and High Growth Companies Group (EHG) and Venture Capital teams help clients recognize, develop and realize innovative venture capital opportunities. The firm acts for more than 1,500 early, growth and late-stage ventures and venture investors across Canada, the United States and around the world. In 2022, the firm released its inaugural Deal Points Report: Venture Capital Financings, which includes data from more than 300 venture capital and growth equity preferred share financings completed by Osler from 2019 to 2021, representing more than US$5.7 billion in total transaction value. The EHG team works in collaboration with the firm's other leading practice groups including Technology, Intellectual Property, Digital Assets and Blockchain, Fintech, and Privacy and Data Management. We're also a leading firm for M&A transactions and IPOs.