Join us for Breakfast Club featuring Brendon Cook + Blackline Safety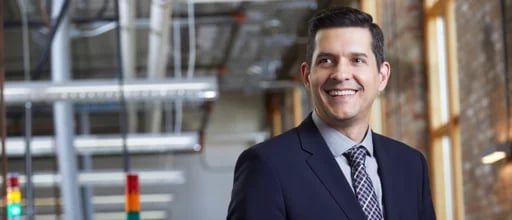 Brendon Cook holds the position of CPO where he is responsible for Blackline's partner program that exists to accelerate growth and innovation as enterprises around the world transform globally. In 2004, he co-founded Blackline Safety, a global manufacturer and service provider for cloud-connected safety solutions that targets a broad range of industrial use cases. Brendon supported early growth as a technology leader, and in recent years oversaw its marketing communications program. Prior to Blackline, Brendon worked for Hemisphere GNSS (then CSI Wireless) as a Product and Marketing Manager. He earned a B.Sc. in Geomatics Engineering from the University of Calgary in 1996.

Blackline Safety is a Calgary-based company that merges connected wearables, sensors, the cloud, analytics and live monitoring to enhance the safety of fleets, facilities and remote workers especially. They are growing 42% a year, and are in 70 countries with 100,000 devices!
Tune in September 21 at 9AM to get the low down on this Calgary tech success story!