Join us for Breakfast Club featuring Guillermo Salaza + ICwhatUC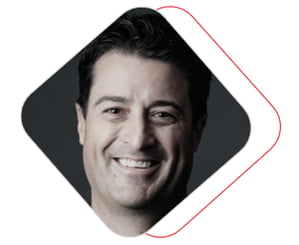 Guillermo Salazar grew up in Calgary, graduating from the Haskayne School of Business. He started his career working for Evan Hu at OmniLogic, and after 5 years left to start his own firm. In 2009 he co-founded Quattro Integration Group, which was acquired by Deloitte Consulting in 2013. Guillermo ran the SAP Data & Analytics practice nationally for over 3 years, and exited Deloitte in late 2016.
In 2018, Guillermo stumbled across a persistent customer experience challenge while at home, seeking to understand more; it was clear this problem was reflective of a systematic friction point in the customer service process.
Guillermo co-founded ICwhatUC, a video customer service platform where service experts could instantly connect with customers so they could see the problem, use purpose built tools to solve the issue, and leverage computer vision, artificial intelligence and machine learning to scale resolutions.
ICwhatUC is at seed scale company with customers in North America, Europe & Australia, growing at a compounding rate.
This webinar will cover these aspects amongst others: Workforce productivity management in a tight labour market, acquiring brand name customers as a startup, institutional knowledge transfer/management and how a digitized customer experience is a core drive for value creation in business.