InterGen Wine Wednesday with Ashif Mawji
After the smashing success of our first in-person Wine Wednesday (but on a Monday), we are absolutely excited to host Ashif Mawji, Managing Director of ScaleGood Fund LP (Social Impact VC Fund).
Ashif has directly invested into more than 110 companies globally, is invested in over 10 funds and also serves as a venture partner with Rising Tide (a VC firm in Silicon Valley). He advises and mentors entrepreneurs globally. He has built and exited several companies in the tech space, with one of them having a presence in over 150 countries and in virtually every industry.
Join us for a Christmas Cocktail and cheers to a prosperous year ahead.
November 30 │5:00 PM MST
Thomson Social Hub, Hyatt Regency Calgary
Register
Speaker: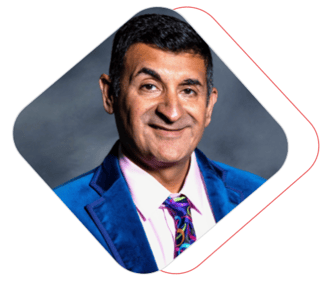 Ashif Mawji is a serial entrepreneur, philanthropist, venture capitalist, mentor and community builder. He chairs the Edmonton Police Foundation and TELUS Friendly Future Foundation and serves on numerous private and nonprofit boards, including the Invest Alberta Corporation, Sarah McLachlan School of Music, Hockey Canada Foundation, CN Community Foundation, Premier's Council on Civil Society and others.
He received the EY Prairies Entrepreneur of the Year award, named one of Canada's Top 40 under 40 and received Canada's 50 Best Managed companies award three years in a row. Ashif was inducted into the Junior Achievement (NA) Business Hall of Fame in 2019. Ashif is an active member of YPO (Young Presidents Organization) and won the coveted Laing Award – he has served in the executive including as Chair of the organization (YPO-AB).
Ashif received NAIT's Alumni of Distinction Award and was named one of the Top 50 Graduates in 50 years and received an Honorary Degree in Bachelor of Business Administration. He was also named in 2021, a Distinguished Friend of the Institute.
Ashif has served as an Honorary Colonel in the Canadian Army and received the Queen's Golden, Diamond and Platinum Jubilee medals and the Alberta Centennial Medal.
He was named a Henry Crown Fellow (part of the globally renowned Aspen Institute) and one of a handful Canadians to ever be included.
Event Sponsors:


Patron Sponsors: