---

---
---
---
---
The environmental challenges facing humanity with regards to protein production and greenhouse gas emissions are complicated, because human, animal, and environmental health are inextricably connected. Current food insecurity and a growing global population results in an increased requirement for protein production, and subsequent emissions impact global food production capacity. Gaia Protein's purpose is to contribute to the health and well-being of people and the planet, through innovation in insect agriculture.
Insect agriculture is an emerging industry which is widely considered an essential contributing solution to food and feed insecurity, and an opportunity for emissions reduction. Gaia Protein is focused on crickets, which can be produced with minimal inputs of feed, water, and land and produce minimal GHG emissions (no methane). For efficient commercial production, facilities must be kept at high and consistent temperatures. Using conventional energy for heating or cooling reduces the environmental advantages, and represents a major input cost.
---
---
---
---
Years in business:
3
# of employees & stage:
5
Industry:
Ag-Tech
Need help with:
Non-dilutive Funding
---
---
---
---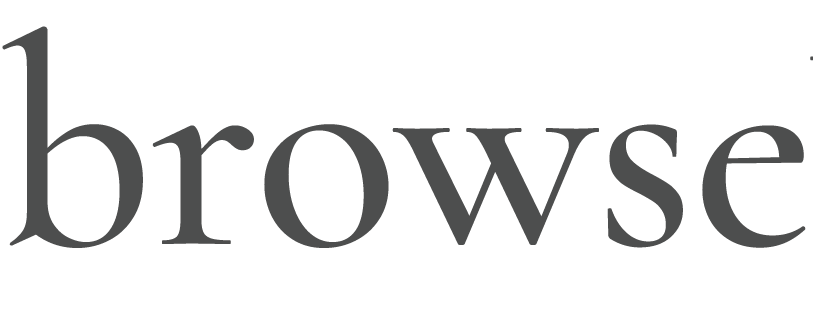 ---
---
---
---
Did you know that 50% of online transactions happen on Amazon? Canadians spent $5 billion on Amazon in 2019, and you can just imagine how the numbers increased in 2020 – that number is estimated to have increased by 40% compared to 2019. What would it mean if we could return that spending to local businesses? What would it take to make that happen?
Conversations with hundreds of Amazon shoppers has indicated the main reason for Amazon loyalty comes down to convenience. People can go to one website, find what they need, and it shows up at their house. browse is an Alberta-based company created to take that concept, and apply it to local shopping. They have launched in Calgary with browseYYC.com (open for shopping) and Edmonton with browseYEG.com (still onboarding). The browse platform allows local sellers to "sync in" their inventory from other platforms, or, log in to create products directly in the system. By having all local products on one website, it's possible to offer amazon-level convenience, locally, plus gain efficiencies with a bigger budget for ad spend and a larger volume of transactions to negotiate transaction fees.
browse is run by a team of 6 people who provide a wide range of eCommerce and retail expertise. The founder, Teara McGinn, has been running a successful Shopify eCommerce agency for 7 years and knows what it takes to succeed in the eCom space. After consulting with hundreds of sellers, she built the platform to run on a monthly membership, rather than commission, model — revenue comes from seller memberships of $39.99/month. Every seller on the platform has already benefited from their membership. browse donates $10 to local charities for each business that signs up, and, will donate 5% of profits each month as well. Local delivery providers get products to consumers quickly and browse is also considering moving into the fulfillment space. They are looking to make connections with business districts, retailers, and sellers of all kinds in Edmonton and Calgary, as well as with municipalities or Chambers of Commerce who may be interested in having the platform in their cities. They are also looking for financial investment and marketing mentors.
---
---
---
---
Years in business:
1
# of employees & stage:
6 Employees
Industry:
eCommerce
Need help with:
Connections with business districts, retailers and sellers in Edmonton and Calgary
Connections to municipalities or Chambers of Commerce
Financial Investment
Marketing Mentors
---
---
---
---

---
---
---
---
Hölmetrics empowers leaders to predict operational outcomes by assessing employee experience in real-time without the use of surveys. Hölmetrics connects into data owned by their customers, they do not store or collect any sensitive data or any personal, private data. They connect to Microsoft365, Google Workspace, Slack and integrations into HRMS systems. This provides leaders with real-time assessment of employee experience metrics such as engagement, burnout risk, workload, workplace and job satisfaction, leadership communication, and social capital.
The idea for Hölmetrics began when Chad was a youth worker working at a public high school developing extra curricular activities for high school students for a non-profit called Youth Unlimited. Chad began experiencing burnout on an annual basis every May, that required significant time off and professional help to recover from every year.
Sitting in a psychologists office, Chad asked himself the question, "If you could look closely enough at my life could you see this coming? And, if you could predict burnout, could you prevent it?" He built an initial prototype using WordPress in his basement and partnered with Canadian Youth Workers Conference to pitch the prototype to youth workers across the country, traveling from Moncton to Vancouver and talking to thousands of youth workers in between.
For the next three years Chad continued to work with potential customers to fully understand the market and potential entry points, and started building the company in September 2019.
The team and the technology were built through 2020, and started selling Hölmetrics commercially in January 2021, currently with 7 customers.
---
---
---
---
Years in business:
1.5
# of employees & stage:
10 Employees, We have customers, recurring revenue and need resources to scale
Industry:
Human Resources Technology
Need help with:
Seed Round Financing
Value Proposition validation for CEOs and COOs
Customer Introductions: CEOs & COOs of –
250 headcount
Professional Services
Recognized for Workplace Culture
Operates with definable performance metrics
---
---
---
---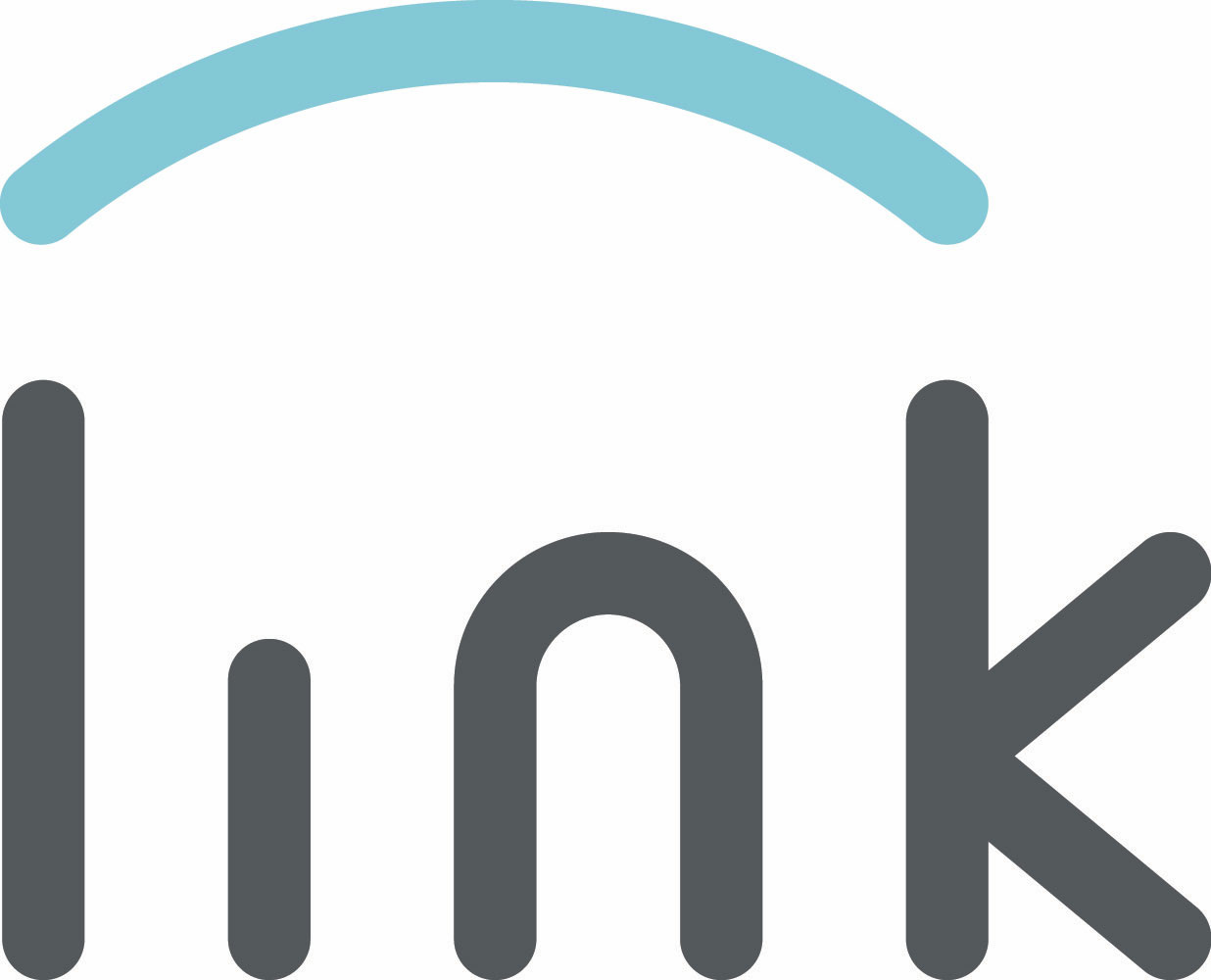 ---
---
---
---
Link Investment Management is a Calgary-based software and financial services company founded by industry veterans. The mission of Link is to be the market leader in the creation and administration of employer-sponsored benefits plans. By combining expert advice, world-class service and innovative, disruptive technology we created a comprehensive financial wellness platform that through engagement, ease of use, and the delivery of the best personal outcomes for our users, provides immense value for all stakeholders – members, sponsors, partners and investors.
Link's B2B SaaS enables the administration and record keeping of employer-sponsored workplace savings, equity and health plans. Link's proprietary technology deliver's uncompromising service, performance and professional investment management.
Link solutions include:
Multi-Employer Defined Contribution Pension Plans
Group Savings Plans (RRSP and TFSA)
Deferred Profit-Sharing Plans (DPSP)
Employee Stock Purchase Plans (ESPP)
Health & Wellness Spending Accounts (HSA & WSA)
Link's digital platform features one integrated dashboard for employers to consolidate plans and for employees to have one picture of their total compensation.
---
---
---
---
Years in business:
5
# of employees & stage:
15 Employees, We have customers, recurring revenue and need resources to scale
Industry:
Fin-Tech
Need help with:
Market Share
Process Improvement
Customer Introductions – specifically to CROs/CFOs
---
---
---
---

---
---
---
---
Formed in 2012, Reserve Plus initially provided conventional condominium reserve fund studies the same as other engineering firms or reserve fund providers.
In 2016, they converted their business to an online database and web-based reserve fund study writing tool, offering their services as a 5 year subscription. Since converting to the subscription model, Reserve Plus has grown their condo membership 150-200% per year and currently have 130 condos using their system.
Reserve Plus has also developed a proprietary online tool called myRPlanner that both generates the reserve fund study and creates a platform for property managers and condominium boards to update and track reserve fund expenditures, contributions and balances thus ensuring that the reserve fund study is always current.
By continual recalculation of the financial forecast, corporations can identify potential special assessments or over funding sooner than the traditional reserve fund study. This allows for more intelligent and educated decision to be made in regards to reserve fund contributions.
---
---
---
---
Years in business:
8
# of employees & stage:
5 Employees, We have customers, recurring revenue and need resources to scale
Industry:
Prop-Tech
Need help with:
Sales & Business Development
Market Expansion
Hiring Talent
---
---
---
---

---
---
---
---
PulseMedica is an Edmonton-based company developing a medical device to treat retinal eye diseases that affect over 400 million people worldwide. Their device consists of a state-of-the-art 3D imaging and surgical platform that allows for comprehensive patient treatment including machine learning based disease detection, surgical planning, surgical treatment, and post-surgery evaluation.
Laser Focused on Disrupting Retinal Disease
With current laser technology PulseMedica offers radically more precise treatment for wet-stage age-related macular degeneration (AMD) and diabetic retinopathy. With their next generation femtosecond laser technology, they will be offering surgical treatment for dry-stage AMD, a condition for which treatment is unavailable.
PulseMedica's primary focus is to use their technology and medical device to revolutionize treatment and disrupt retinal disease.
Where conventional laser treatments will treat 80% of the retina to preserve 20%, PulseMedica's device will treat 10% of the retina to preserve 90%.
Their tech enables better patient outcomes based on imaging/surgical and ML.
More accurate, faster diagnosis and treatment
Comprehensive imaging and surgical treatment in a single unit
Disease agnostic
Surgical planning
Computer guided surgery
ML diagnostic assist technology
Imaging and surgical
High speed, high resolution 3D imaging
High speed retina tracking
Machine Learning based disease detection
Time and Cost savings
Improved laser accuracy and precision to treat the following retinal disease.
Conventional lasers
Diabetic retinopathy
CNV/BRVO
Tears, detachments
Femtosecond laser
Predictive Machine learning
Prediction of disease progression to determine optimal treatment
Assistive algorithms to track progression of disease
Automatic disease segmentation for surgery
---
---
---
---
Years in business:
1
# of employees & stage:
8 Employees
Industry:
Med Tech
Need help with:
Ophthalmic medical device industry connections
Connections with Government/Alberta Health to discuss cost savings opportunities
Individuals / organizations that might be interested in supporting our fundraising efforts.
---
---
---
---

---
---
---
---
Strattix is a Calgary based energy tech start-up that provides a new approach to well lifecycle and liability management.
Today's energy producers have a renewed focus on how capital is deployed. Operational optimization and liability management are two key components that all energy producers consider top priorities.
Strattix provides a software solution that combines operations, liability management and analytics into one system. This allows energy producers to optimize projects, get the full real time picture of what is happening in the field and track current liability status company wide.
Strattix key benefits:
-Integrate well and site lifecycle management into one web-based system
-Project management for construction, D&C, facilities, pipelines and site closure
-Liability management tool that allows producers to analyze and select optimal sites/projects each year
-Application integration with financial systems to track costs with precision
---
---
---
---
Years in business:
4
# of employees & stage:
8 Employees, have customers, recurring revenue and need resources to scale
Industry:
Energy Technology
Need help with:
Introductions to energy producers and potential investors
---
---
---
---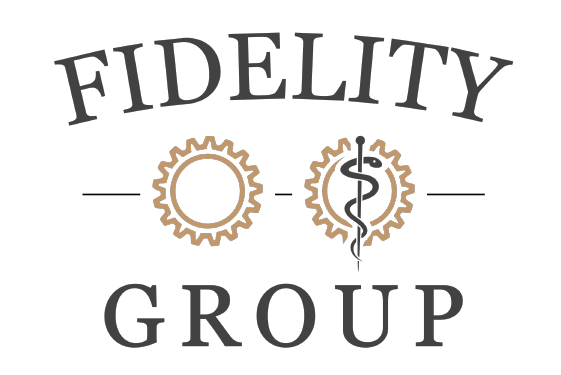 ---
---
---
---
Fidelity Machine & Mould Solutions is an AS9100D certified machining, manufacturing and injection mould making company founded by Jeff Litster and Ryan Arseneau in 2007.
Based in Calgary, AB, Fidelity provides superior machining, mould making and engineering solutions to clients that required uncompromising commitment and service to realize their innovative ideas and achieve their goals.
With continual investment in state of the art machinery, software and it's highly skilled team, Fidelity takes great pride ensuring each project, no matter size or complexity, is executed to the complete satisfaction of our clients. Fidelity not only wants to work for you but with you to ensure your needs are fully met while maintaining careful attention to quality, efficiency and delivery.
Fidelity has a wide range of capabilities and services including CNC Machining, Custom Mould Making, Electric Discharge Machining (EDM), Design and Engineering. It is this diversity and unique skill sets that has positioned Fidelity as a critical supplier for major companies within the Aerospace, Automotive, Energy, Medical, and Military sectors.
From concept to completion, and beyond, Fidelity will ensure your projects success every step of the way.
---
---
---
---
Years in business:
14
# of employees & stage:
50 employees. Currently in fully developed stage with functioning facility complete with machining and mould making equipment plus a newly established medical manufacturing division with 60 employees that is fully operational.
Industry:
Fidelity works across a wide range of industries including Aerospace, Automotive, Energy, Medical, and Military.
Need help with:
Expanding our client base and managing growth.
---
---
---
---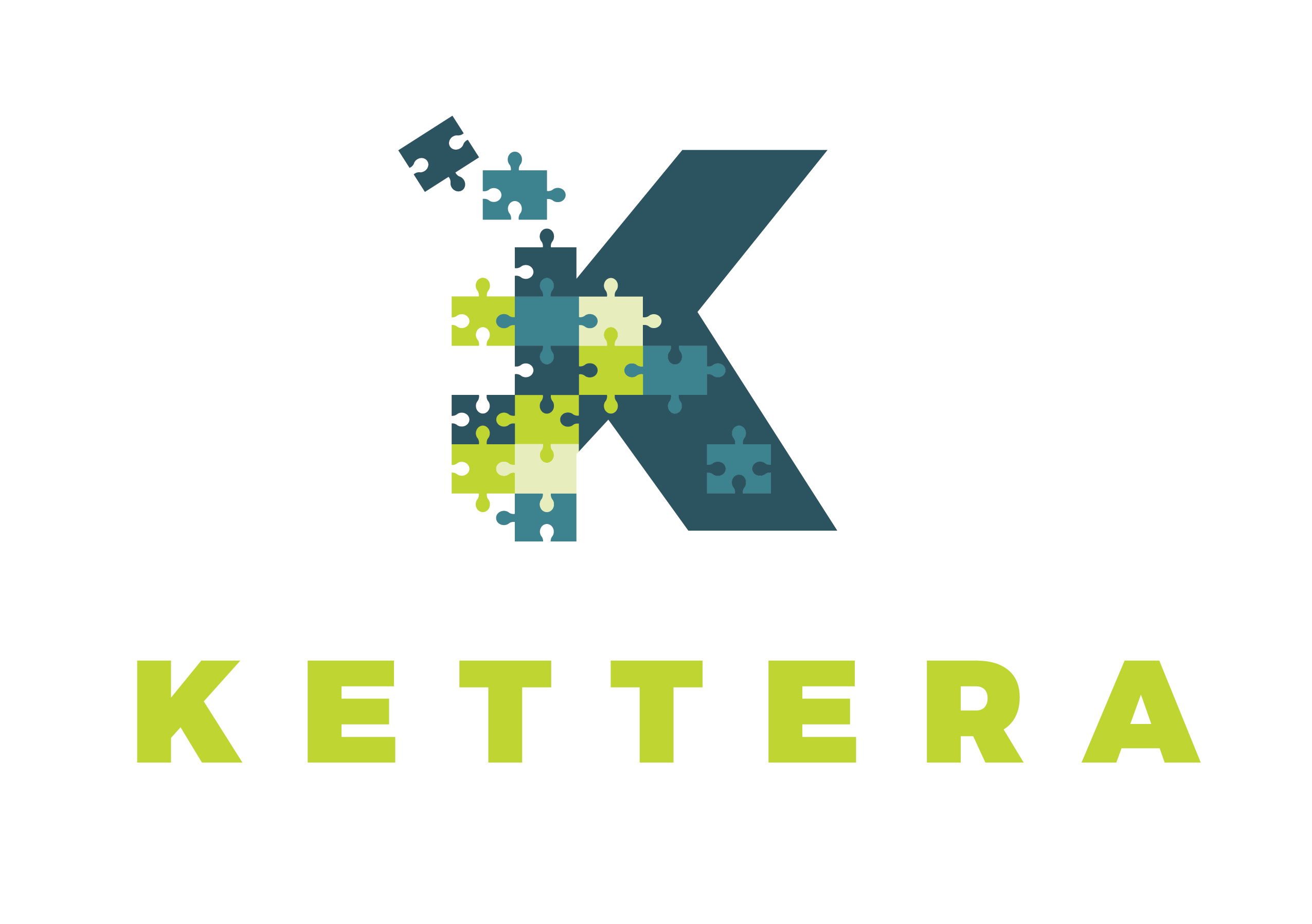 ---
---
---
---
Kettera develops proprietary people-centric software.
Based in Calgary, their tools assess multiple characteristics of organizations and individuals to create a wrap-around talent solution that maximizes outcomes for individuals and businesses.
Kettera's comprehensive, customizable, solutions include: Kettera for Business, which enables business to attract, train and retain the best; and Kettera for Individuals, which empowers people to find opportunities that fit – "who they are and what they can do."
Kettera believes a Business's most valuable asset is its' people.
Kettera for Business:
uses predictive analytics to attract the people that fit the specific skill, culture and team needs of the business
identifies candidate and employee skill gaps to determine the training needs of people today and in the future
boosts retention by enabling mentorship and career development programs that keep employee satisfaction and engagement high
Kettera for Individuals, empowers people to "find.your.fit."
Individuals use Kettera to:
find, search and match career and work promotion opportunities that best fit who they are and what they can do
identify skill and knowledge gaps to enable the accomplishment or acquisition of career and personal objectives
develop career and personal growth goals
find mentors and learning programs
grow their community by finding sports teams, social groups and volunteer opportunities that fit
---
---
---
---
Years in business:
2
# of employees & stage:
3 Employees
Industry:
HR Technology, Big Data & Predictive Analytics
Need help with:
Networking and partnership development to accelerate expansion into new and existing markets
---
---
---
---

---
---
---
---
Galatea Technologies is a Calgary based software company founded by industry veterans. Galatea's first product, Waste Coordinator, was designed specifically for the oil and gas industry to help companies automate and optimize complex waste disposal and logistics workflows.Waste Coordinator is a cloud based software as a service platform which allows users to analyze the local disposal market in real-time, connecting waste with the cheapest full cost disposal option on every load. Waste Coordinator gives operations teams the ability to automate daily load plans and trip routes with our intelligent scheduling and dispatch tool.
This application is built on an easily accessible and robust data layer that allows Producers to track and trend operator, facility, regulatory and environmental performance leading to increased transparency.
Galatea's vision is to efficiently balance waste supply with disposal demand by optimizing, automating, and digitalizing the underlying oilfield waste disposal workflow.
---
---
---
---
Years in Business
18 months
# of Employees and Stage
7 team members,
Early stage, will be seeking investment in Q3 of 2021 to fund growth
Industry
Energy, technology, environmental sustainability and logistics
Need Help with:
Finding talent, industry education, customer attraction and mentorship
---
---
---
---
Wyvern's satellites will provide high-resolution hyperspectral imagery that is better quality and better priced than today's satellite imagery. They are the only existing or planned high-resolution hyperspectral satellite imagery provider in the market, providing data at 2-4X the resolution of the nearest competitor.
Wyvern's proprietary folding camera technology allows them to build small satellites that cost up to 100X less while providing better resolution.
If you can connect Wyvern to clients in the AgChemical, AgSeed, or Farm Management Information Services industry, or if you know organizations that need information about remote assets or large land-based operations, please contact Marcy Krafft at marcy@intergenconnect.com.
---
---
---
---
---
---
---
---
Wyvern is a space tech company founded by Chris Robson, Kurtis Broda, Kristen Cote, and Callie Lissinna in 2018. Based in Edmonton, Wyvern was inspired by Chris and Kristen merging the concept of of hyperspectral imagery with deployable optics to solve a common industry problem of capturing low-cost, high-resolution, information-rich imagery from satellites.
Wyvern provides customers access to high-resolution, low-cost, hyperspectral satellite imagery, from their orbiting satellites, allowing customers to obtain information about large land-based operations (i.e. farming, forestry, mining, utilities, etc.) or remote assets (i.e. oil wells, refineries, etc.) Wyvern replaces the need for performing in-field measurements, and reduce the reliance on drones and aircraft. As a result, our customers can gather key performance information that can be used to optimize their assets and operations, and increase their profitability.
Their vision is to provide actionable intelligence from space anywhere in the solar system. Their mission is to serve their customers imagery from satellites using cutting-edge sensor technology while focusing on affordability, capability and convenience.
---
---
---
---
Years in business:
2.5
# of employees & stage:
9 team members, Start-up stage, will be seeking investment in Q1 of 2012 to launch first satellites.
Industry:
Serve agriculture, forestry, water quality monitoring, environmental monitoring, energy, mining and government.
Need help with:
Capital investment,
Organizations in the agricultural sector to pilot the imagery
---
---
---
---

---
---
---
---
VizworX is a Calgary-based company that solves the critical business needs of their partners through the creation of enterprise software solutions. By leveraging their experience with advanced human engagement technologies including augmented and virtual reality (AR/VR), artificial intelligence (AI), and complex data visualizations, VizworX provides unique solutions to meet their clients' unique needs.From projects involving increasing drill-site efficiency with artificial intelligence to Virtual Reality of architectural art installations and real estate, or even visualizations on mandated regulations for pipelines and energy development, Vizworx is able to deliver high quality and innovative solutions through appropriate application of immersive technologies. View Vizworx Case Studies here (https://vizworx.com/case-studies/).
VizworX collaborates closely with companies to deliver innovative software using an iterative development approach called Agile. This methodology allows companies to be fully engaged in the software development and interface design processes to ensure the end goal is continuously evaluated.
VixworX was founded in 2012 by Jeff LaFrenz (current CEO), Frank Maurer, and Sheelagh Carpendale. Each served in different capacities at the University of Calgary at the time and originally came together to promote and facilitate technology commercialization. VizworX continues to maintain strong ties to the university and their technologies and has extensive experience in utilizing immersive technology in the development of their innovative custom solutions.
Being a member of the Clean Resource Innovation Network (CRIN), VixworX is community-minded and passionate in partnering with other companies to not only grow the technology sector, but to transition to a more environmentally responsible industry by raising awareness of possible digital applications.
VizworX has been awarded multiple awards over recent years including Outstanding Achievement in Applied Technology from ASTech, Fastest Growing Company Award from Start Alberta, The Innovation Award by PTAC, and most recently, the Cross Sectoral Company Success Award from ConvergX in 2020.
---
---
---
---
Years in business:
8
# of employees & stage:
34 Employees. VizworX is rapidly growing in the scaling stage and is looking to expand their marketing and BD efforts to increase brand awareness, clients and partnerships on an international level.
Industry:
VizworX supports numerous industries such as oil and gas, education, cleantech, construction, real estate, government, defence, aerospace and many more.
Need help with:
VizworX has been rapidly growing and is currently in the early stages of evolving their BD structure as they expand both domestically and internationally. VizworX would greatly benefit with knowledge/experience in evolving in this area as well as partnerships with innovative forward-thinking organizations.
---
---
---
---
---
---
---
---

---
---
---
---
Bōde – Modernizing the way homes are bought and sold
---
---
---
---
---
Bōde has created the first online marketplace that directly connects home buyers and sellers. Bōde provides all the technology, data tools, and information to simply and transparently guide you through the home buying and selling process. We have successfully modernized your real estate experience from search to keys empowering a more convenient, efficient and cost effective experience for all Bōde homeowners.
Bode has liberated home data to ensure all homeowners in Alberta have access to the information you need to value one of your most significant assets.Bōde for Sellers – Bōde lists your home on MLS, Zillow and 20+ other listing websites and digitally advertises your listing to buyers looking for a home just like yours, resulting in 300% more views of your property than the traditional process. Bōde only charges a 1% fee when you have successfully sold your home, ensuring their incentives are fully aligned with yours. You will have access to the tools and information you need to go from listing your home all the way to possession day.Bōde for Buyers – Now, you are the first to know when a home that is perfect for you hits the market without an agent. With Bōde's fully online buyer experience, you can also book a viewing, make an offer, and close the deal saving you tens of thousands of dollars in commissions. Most buyers are already doing the research and work to find their perfect home, with Bōde you are rewarded for your efforts by saving thousands in buyer-agent commissions. That's right, it is free to buy in the Bōde marketplace!Since their launch in September of 2019, Bōde has been embraced by homeowners, first-time home buyers, builders, developers and property investors alike making us a top 10% brokerage by inventory in Alberta. They have become the solution of choice for buyers and sellers that value being empowered and efficient by eliminating 19 unnecessary in-person interactions often occurring in the traditional process. Bōde releases new, innovative functionality to their customers almost daily, and are poised for Canadian expansion in 2021!
---
---
---
---
Years in business:
2
# of employees & stage:
Scaling up and looking at expansion
Industry:
Real Estate, Technology
Need help with:
Network opportunities while expanding into new markets
Hiring technology and marketing teams
---
---
---
---
---
PwrSwitch automates the collection, consolidation and management of text, email and phone communications between 2 people, and saves it all in secure, time and date stamped, word-searchable PDF's.
PwrSwitch is a dispute resolution tool. Because whether you're in conflict with your ex, a contractor, a colleague, a neighbour, a realtor, etc., good evidence changes everything.
If you are able to connect PwrSwitch to lawyers to trial with their clients, or know of an organization to pilot the software, please contact Marcy Krafft at marcy@intergenconnect.com.
---
---
---
---
---
---
---
---

---
---
---
---
PwrSwitch is a Legal Tech company, founded by Beth Thompson and Carrie Gour in 2018. Based in Calgary, PwrSwitch was inspired by Carrie and Beth trying to solve their own problems with the collection and use of text and email evidence in their individual legal battles.
PwrSwitch automates the collection and consolidation of text, emails and phone logs between two people, securely saving it in a sequential time and date stamped searchable PDF. The result is the comprehensive foundation of evidence individuals and/or their counsel need to successfully file court orders, file charges, assess claims or otherwise negotiate from an objective source of truth. The status quo for mobile evidence collection is the same globally: hundreds of poorly captured, cherry picked and unsearchable screenshots.
PwrSwitch helps lawyers and mediators achieve superior outcomes as a result of superior mobile evidence, while supporting a client-centred practice of helping to ensure affordable fees. For HR investigators, PwrSwitch facilitates the swift resolution of internal harassment claims and capturing real-time conversations related to site incident investigations. For self-represented individuals when cases often fail due to poor or inaccessible evidence, PwrSwitch offers a sense of power, control and justice.
With PwrSwitch, for the first time ever anyone can search, highlight, redact and annotate months or years of conversations all from one place.
PwrSwitch is a purpose-driven company. Everything they do is in the service of helping accelerate the access and delivery of justice and to ensure the best outcomes possible for those who need to "switch" the power dynamic.
Good evidence changes everything.
---
---
---
---
Years in business:
2
# of employees & stage:
3 employees. Contracted, vested dev team of 7. Start-up stage, seeking investment to scale into the lucrative US and UK markets.
Industry:
PwrSwitch works across legal practice areas: family, labour & employment, wills & estate, insurance, small claims, criminal and more. PwrSwitch also serves the swift resolution of investigations of HR claims where fast, easy collection and consolidation of mobile communications is required to prove claims
Need help with:
Capital investment; businesses, organizations or HR professionals to pilot the software; lawyers to trial with clients
---
---
---
---
EyeQ (eyeq.photos) is a Calgary based, profitable tech company and the world's leading provider of Intelligent Image Correction which licenses its technology -Perfectly Clear.
EyeQ's is an innovative B2B, SaaS based digital imaging company that automatically corrects over 11 billion images annually. EyeQ's value proposition is driven by the ability to continually innovate and deliver AI driven imaging solutions to companies that care about quality.
Customer success stories can be found here.
EyeQ's customer base includes the largest digital printing company in every major country around the world. Its technology is also currently embedded in Oppo, one of the largest mobile phone companies.
EyeQ is committed to creating innovative solutions in the automatic photo enhancement space. Their technical team is made up of engineers, color scientists, mathematicians, and physicists that eat, sleep, and breathe automatic image correction. They utilize a mixture of real science and artificial intelligence to create and improve our products. Every year, they continue to innovate with R&D and are continuously invested in making digital images and photos look their best.
Since formation, EyeQ has grown its brand in the industry through client requested innovation and is supported by patents, strong reoccurring revenue, a diverse customer base and a robust multi layered product line. In 2019 EyeQ was reorganized via a MBO.
---
---
---
---
Years in business:
19
# of employees & stage:
13
Location of Team – Canada, USA, Russia, Mexico, China
Investment stage- Series A
Industry:
Digital Imaging Technology
Need help with:
Growing client base in several new verticals
A new sales leader – see Job Description
Finding AI engineers in Canada
---
---
---
---